Tracklist
1. De ried
2. Simmer
3. Bûge as batse
4. Myn broer
5. Utkearingslijer
6. Biste-sex
7. Hokke
8. Travestiet
9. Switbonken
10.Lovestory man
11.Hûs ut.
12.Minne dei
13.Luzen
14.Rockers
15.Bargepest
16.Pulp
17.Gjin noed

Personnel
Sjouke Havinga – vocals.
Kees Homsma – guitar.
Willem Talsma – bass.
Tjamme Valk – drums.
Theo Koster – guitar (on track 2).
Harm Wierda – organ (on track 2).
Recorded at the Sing-sing studio Metslawier by Milan Cinic. Production by Jan Seunnenga. Photography, design and layout by Cor Fennema. Released in May 2006.
Tracklist
1. Into the night (02:52)
2. Fallin' (03:15)
3. High heels (03:09)
4. Dancing with the men at the bar (04:23)
5. Johhny (03:13)
6. It's nature's way (01:48)

Personnel
Inge Huizenga – guitar,vocals.
Harold Zijp – bass.
Bert van der Lubbe – drums.
Arjan Grooten – solo guitar (on track 5).
Douwe Oppewal – solo guitar (on track 1).
Harm Wierda – organ (on track 4).
Jeroen de Jong – accordeon (on track 6).
Nori Doze – bckgr vocals (on track 4).
Recorded at Potsounds Studio, het Viadukt Groningen. Recorded, mixed & mastered by Edwin Pot. All songs by Inge Huizenga except "Dancing…" by Whiskeytown / Ryan Adams. Released in March 2005.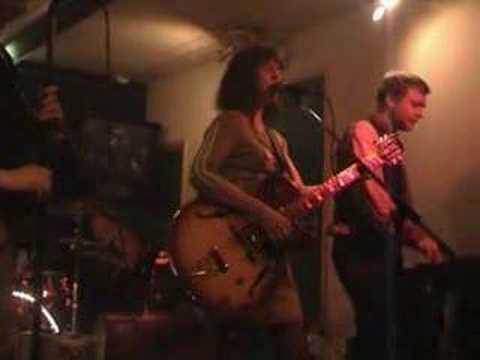 Exota Springs playing "Dancing with the men at the bar" at their cd presentation on March 18 2005 at cafe "de Walrus" featuring Harm Wierda on keyboard.
Klaske Oenema and Harm have contributed to Disccover Art, an exhibit about record sleeves at the Grafisch Museum from November 2009 to February 2010. A limited numbered box with various artists was released with a specially designed sleeve for each. The sleeve for Klaske and Harm was designed by Richard Harrington.

Tracklist
1. Cochon Bleu: Le Chemise De Beauregard
2. Gerry Arling: You Make Me Go
3. Tiedo: The Bend Or Break
4. Klaske Oenema & Harm Wierda: Undecided Storm
5. Florian Wolff: Stowaway
6. Krause: No Guts, No Glory
7. Vox Von Braun: Morning Sun
8. Rudy & His Fascinators: Purple & Dumb
9. The Monroes: Come & Get It
10.LPG: Opera


"Haar stem is zacht als pluche, de liedjes klinken kinderlijk eenvoudig en zijn vaak van betoverende schoonheid. Naam? Klaske Oenema. Ze is afgestudeerd aan de Gerrit Rietveldacademie en won de publieksprijs met haar multimediale afstudeerproject. Daarvoor maakte ze kleine kunstwerkjes waarbij ze beeld, zang en muziek combineerde. Ze begeleidt zichzelf op gitaar, terwijl Harm Wierda (Planet Orange) wat Hammondorgel partijen en een beetje trommel en tamboerijn inbrengt."



[English abstract: "Her voice is soft as plush, the songs sound childishly simple and are often enchantingly beautiful. Harm plays the Hammond and some tambourine."]

More info here

Listen to "Undecided storm" and other tracks at Klaske's site

Tracklist
1. Nuts (04:50)
2. Away In L.A. (04:37)
3. Be Gone (04:03)
4. Setting Sons Of Stone (04:12)
5. Get Movin' (04:41)
6. Dirty Woman (04:27)
7. Life's A Bitch (04:50)
8. See The Sun (05:44)
9. What To Do (04:07)
10.Fata Morgana (04:25)

Personnel
Sake Boonstra – lead vocals.
Jimi Bonnema – guitars, bckgr vocals, lead vocal (on track 7).
Angel Vilar Castellar – drums, voice-over (on track 10).
Remi v/d Schaaf – bass guitar, bckgr vocals.
Harm Wierda – organ.
All songs written by Desert Sons. Produced by Milan Ciric and Desert Sons. Pictures by Gea Kuiken, Tanja, Remi and Sake. Cover design by Desert Sons, artwork by Sake. Recorded at the Sing-Sing Studio Metslawier. Special thanks to Willem the soundman on the road and Tom Kuiken the practiceroom man. Released in October 2006.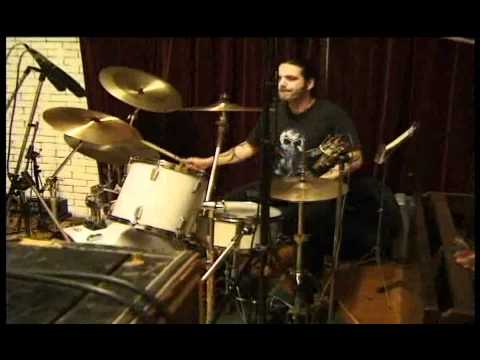 The Desert Sons just jammin' with "supertalent" Harm at the Sing-Sing Studio in Metslawier early 2006.

Thanks to
Ome Sake
for the additional info.