Tracklist
1. Making heaps digging holes (02:35)
2. Was my love for you (03:23)
3. A dark road at night (03:08)
4. Finally need me (02:45)
5. Our bed broke (02:15)
6. No one (03:14)
7. Juice (03:25)
8. Oh my home (03:32)
9. Stranger building savior pillow (04:56)
10. Know you're fine (04:39)
11. Sweet and gentle man (04:02)
12. You don't know (02:33)
13. Look at the stars (02:57)
14. Curses like these (05:23)
Personnel
Annemarieke Coenders – guitar, Glockenspiel, vocals.
Wim Sebo – drums, samples.
Johan Viswat – bass (on track 1,3,9,13).
Obed Brinkman – trombone (on track 2,5,6,10,12).
Sido Martens – mandoline, electric guitar (on track 3,12).
Harm Wierda – electric guitar, vocals (on track 4).
Jeroen de Jong- keyboard (on track 11).
Wyno Bruinsma – guitar (on track 13).
Daniëlle Roelofsen – flute (on track 13).
Herman Hagen – Rhodes piano (on track14).
All songs were recorded and mixed by Wim Sebo at Jansje Groningen 2011-2012. Wyno Bruinsma, Jeroen de Jong, Sido Martens and Harm Wierda recorded their instruments themselves. Mastered by Phill Mills at Cryptic Recording Leeuwarden 2012. Produced by Annemarieke Coenders and Wim Sebo. Artwork and design by Coen Annema.

www.annemariekecoenders.nl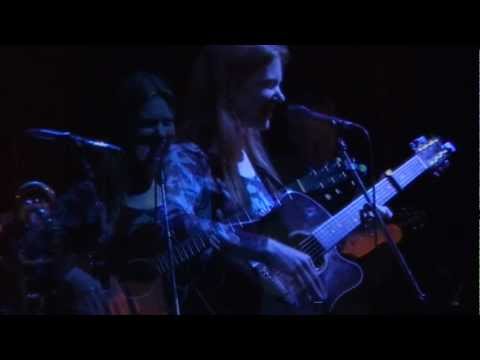 CD Presentation – November 11 2012 Vera (Groningen)
Harm has played at the art exhibition of Henrik Kröner, Erica Scheper and Janneke Koopman on November 10 2012 in Adorp.