An unreleased track from recordings that later became the Lollypop Barbershop CD.

Update Required
To play the media you will need to either update your browser to a recent version or update your Flash plugin.
Planet Orange have played in café Koster Sunday the 16th of January 2011.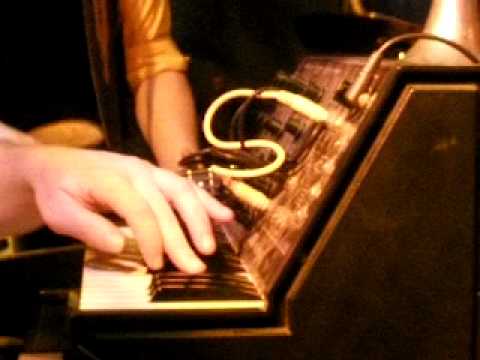 "Happy"
Tracklist
1. Drip drop drippin' (03:21)
2. Wrap up the nickle (03:40)
3. Losin' you (03:42)
4. Blowin' out the candles (07:02)
5. Go home (02:58)
6. Sleep (03:35)
7. You don't know (02:55)
8. Ma Belle (02:35)
9. Monster (02:34)
10. Five monkeys (04:03)
11. I am (03:10)
12. New tie (02:19)
13. Sparklin' life (02:56)
14. In my room (05:54)

Personnel
Dikkie Visser – vocals, mouthharp, banjo, trombone.
Harm Wierda – Rickenbacker guitar, Korg M18, Roland strings, Wurlitzer, Vox, Hammond organ.
Thea Visser – Wurlitzer piano, vocals, cornet, Solina stringensemble, melodica, flute.
Frits Vogt – Fender jazz bass.
Peter Haze – Fender stratocaster guitar.
Ben Onderstijn – Gretsch drums.
Recorded, mixed and mastered at Silvox studio by Caspar Falke. Artwork and graphic design by
Oscar Venema. Photography by Robert van der Molen. Live mixing and driving: Jochem (thanks).
Released in 2005. Buy the album at Free Record Shop, at NLStore or at Cosmox.
Tracklist
1. Barbershop
2. Happy
3. Funny Bones
4. Time Is Getting Cheaper
5. Airy
6. Rabit
7. Soul Pictures
8. Bells
9. Park The Car
10. Glidder
11. Bathtub
12. Circus
13. Medal
14. The Wrong Spot
Personnel
Dikkie Visser – vocals, percussion, trombone, harmonica.
Harm Wierda – organ, synthesizer, electric guitar.
Thea Visser – flute, cornet, piano, string ensemble.
Frits Vogt – bass guitar.
Peter Haze – electric guitar.
Ben Onderstijn – drums.
Rehearsed at the "Viadukt" Groningen. Recorded at Square Wave Studio by Wim Trossel. Released in 2004. Buy at Bol.com or at Silvox.